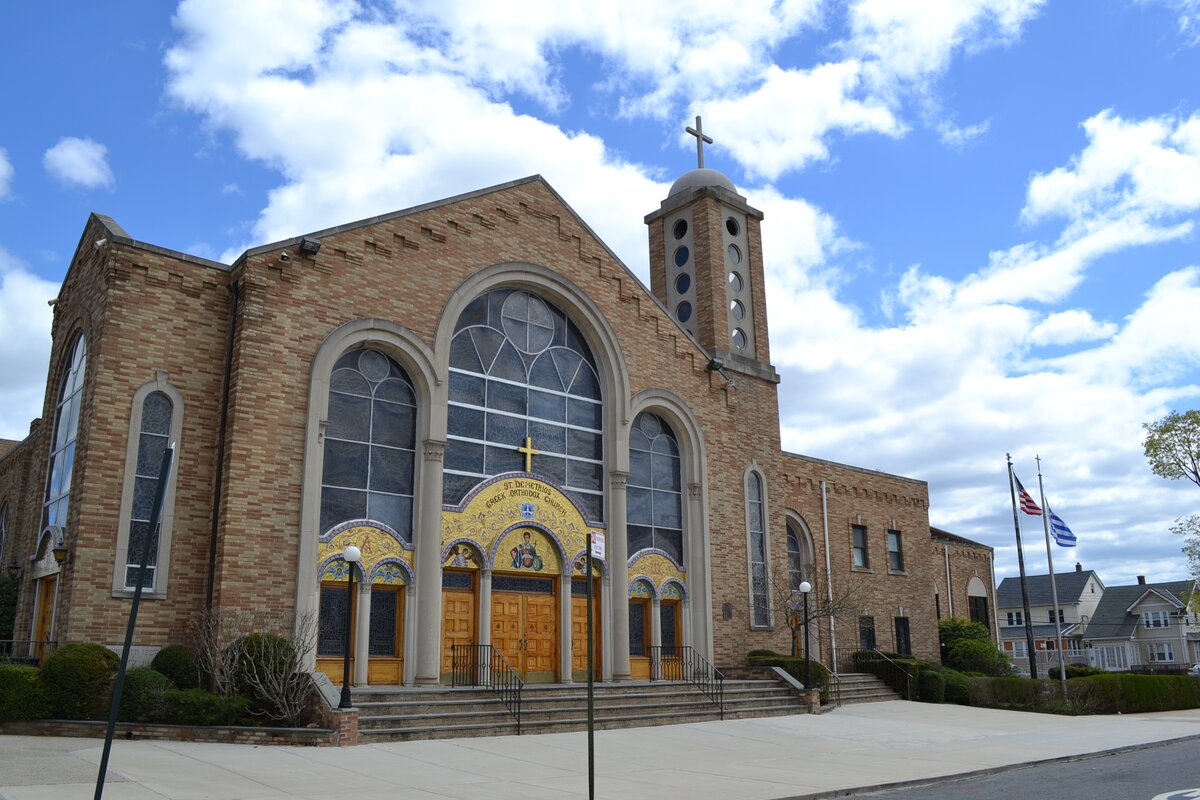 ---

Tel. 718-291-2420 Fax 718-526-6775
---
Reverend Father Konstantinos Kalogridis, Economos
Reverend Father Mircea-Michael Dobre, Priest
---
Summer Worship Schedule
Sundays: Orthros 8:00 am Divine Liturgy 9:30 am
(Coffee and Fellowship Hour in the Church Hall following the Divine Liturgy)
Weekdays: Orthros & Divine Liturgy 8:00 am
---
For driving directions to Saint Demetrios Jamaica click here [Ample parking]
---
July 16th Weekly Bulletin click here
---
Schedule of Services for August 2017 (printable at home)
---
Saint Olga- July 11
---
The Saint Demetrios Parish Calendar---- click here
---
Parish News
(updated July 16)
Church Services for this week:
Orthros & Divine Liturgy---8:00 am
Monday July 17 Saint Marina
Thursday July 20 Prophet Elias
Saturday July 22 Saint Markella and Saint Mary Magdalene
=======
2017 Greek Festival photos---click here
=======
Our Sunday School Awards Ceremony
was held Sunday June 4th
following the Divine Liturgy
Click here for more Sunday School photos
---
Greek Afternoon School News
Register now for the Fall 2017 Semester
Call the Church Office Mon through Fri 9 am to 5 pm at 718-291-2420
Information Brochure---click here
=====
A message from:
Vicky Alexiou- President of the Greek Afternoon School P.T.A.
click here
====
To view photos of the 2017 Greek School Graduation Exercises click here
---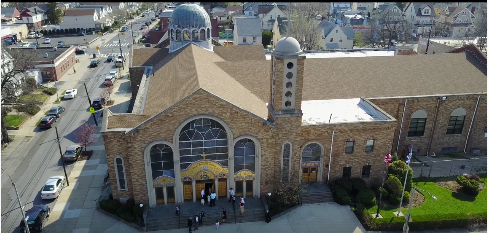 (Aerial photo by Vagelis America)
---
2017 Stewardship
Please remember to submit your 2017 Stewardship Commitment form to the Church Office. To print the form at home click here.

To view or print a Stewardship Information brochure click here.
---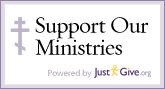 ===============
Visit the Saint Demetrios Jamaica Facebook page
Click↓
+++++++++++++++
Summer Schedule: Sundays: Orthros 8 am; Divine Liturgy 9:30 am.
Weekdays: Orthros and Divine Liturgy 8 am
+++++++++++++++
Worship
O Come, let us Worship and bow down before our King and God. O Come, let us worship and bow down before Christ, our King and God. O Come, let us worship and bow down to Christ Himself, our King and God. Learn more»




==========
Register your children now for the Greek Afternoon School 2017 Fall semester. Call the Church Office at 718-291-2420 Monday through Friday, 9am to 5pm. Our Greek Afternoon School is tuition free for families that have paid their annual Stewardship contribution. Please visit the Greek Afternoon School webpage under the Ministries menu, above, for additional information.
==========