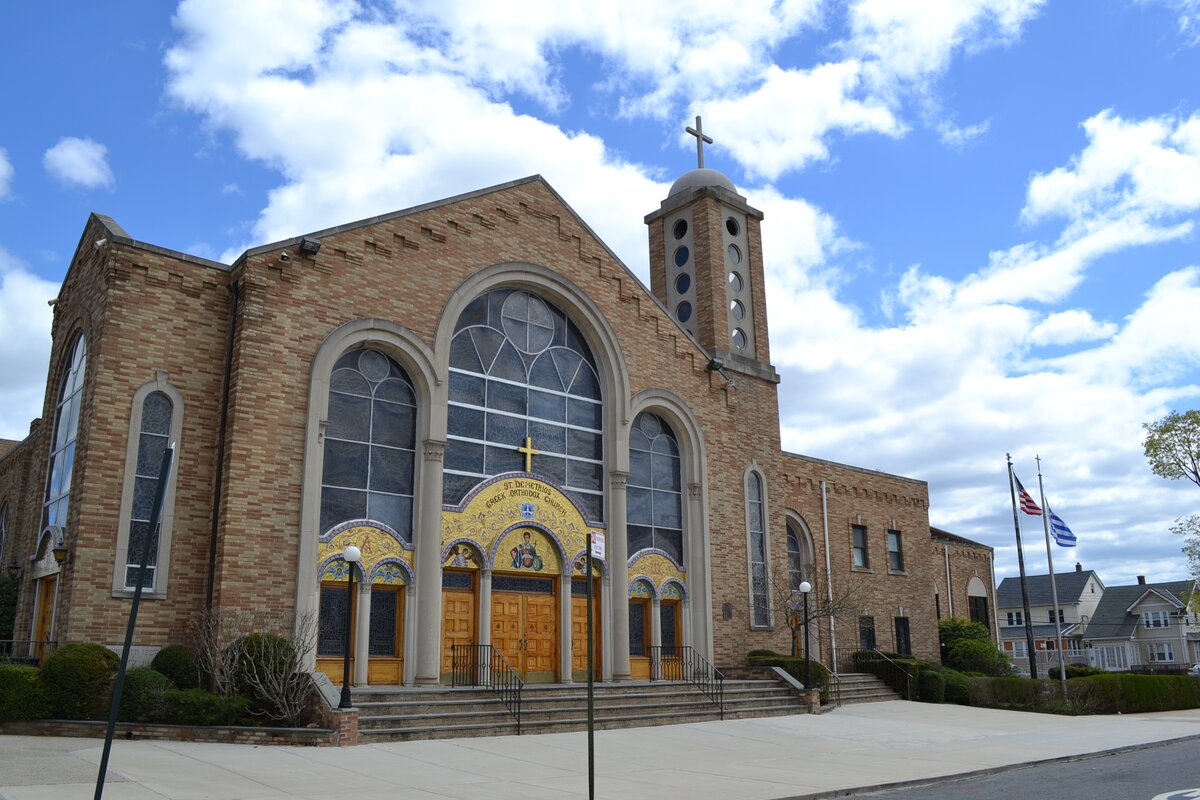 ---

Tel. 718-291-2420 Fax 718-526-6775
---
Reverend Father Konstantinos Kalogridis, Economos
Reverend Father Mircea-Michael Dobre, Priest
---
Χριστός Ανέστη!
Αληθώς Ανέστη!
---
Worship Schedule
Sundays: Orthros 8:30 am Divine Liturgy 10 am
(Coffee and Fellowship Hour in the Church Hall following the Divine Liturgy)
Weekdays: Orthros & Divine Liturgy 8:30 am
For driving directions to Saint Demetrios Jamaica click here
---
Click here for the April 23rd Weekly Bulletin
---
Holy Week and Anastasis Photos
Click here for the--->2017 Anastasis photos
Click here for the--->2017 Good Friday photos
Click here for the --->2017 Holy Thursday photos
Click here for the--->2017 Palm Sunday photos
---
Click here for the--->>Parish Calendar
---
This week at Saint Demetrios Jamaica:
Church Services:
No weekday services scheduled for this week
Events:
Monday April 24---Greek School---4pm
Tuesday April 25---Philoptochos meeting---12 noon; Bible Study---7pm
Wednesday April 26--Greek School---4 pm
---
Parish News: (updated April 23)
To view an outstanding video of the
Children's Easter Egg Hunt and AGAPE Vespers Service on Easter Sunday
click on the Facebook link in the left column of this page
and then click on the Vagelis America post at the right side of the Facebook page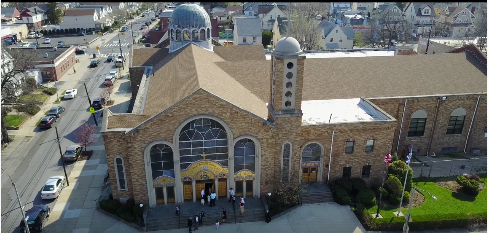 (Aerial photos by Vagelis America)
---
Thank You to all the Parishioners who attended the Palm Sunday Luncheon!
---
Camp Saint Paul
For information about the 2017 Summer Programs at
Camp Saint Paul click here
---
The Saint Demetrios Cultural Society
has scheduled an excursion to
Grand Central Station
on May 22, 2017
[April 30th is the last day to reserve]
For complete details click here
---
Ladies Philoptochos
Annual Spring Luncheon
Tuesday May 9th 11:30 am
The Saint Demetrios Ladies Philoptochos
Cordially invites you to our
Spring Luncheon
at The Swan Club
Glenwood Road and Scudders Lane
Roslyn Harbor
Donation: $60
For Reservations please contact:
Venus Dimou 718-454-5963 or Artemis Tsekouras 718-776-0917
Music by Timos Amiridis
---
2017 Stewardship
Please remember to submit your 2017 Stewardship Commitment form to the Church Office. Click here---> to print the form at home.
Click to view or print a---> 2017 Stewardship information brochure.
---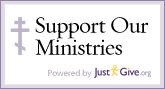 ===============
Visit the Saint Demetrios Jamaica Facebook page
Click↓
+++++++++++++++
Καλό Πάσχα!
+++++++++++++++
Liturgy
"We knew not whether we were in heaven or on earth, for surely there is no such splendor or beauty anywhere on earth. We cannot describe it to you; we only know that God dwells there among men and that their Service surpasses the worship of all other places..." Learn more»