Photos
2017 Photo Galleries
---
2017 Vasilopita photos (January 1, 2017)
2017 Sunday of Orthodoxy photos (March 5, 2017)
2017 Adoration of the Cross photos (March 19, 2017)
2017 Greek Independence Parade photos (March 26, 2017)
2017 Palm Sunday photos (April 9, 2017)
2017 Holy Thursday photos (April 13, 2017)
2017 Good Friday photos (April 14, 2017)
2017 Anastasis photos (April 16, 2017)
2017 Philoptochos Annual Spring Luncheon (May 9, 2017)
2017 Cultural Society Trip (May 22, 2017)
2017 Sunday School (June 4, 2017)
2017 Greek Festival (June 8, 9, 10, 11)
2017 Greek School Graduation (June 14, 2017)
---
To view the 2013 to 2016 photo galleries please click on this link photo galleries then
look for the Photo Galleries menu at the top of the page.
---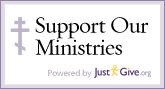 ===============
Visit the Saint Demetrios Jamaica Facebook page
Click↓
+++++++++++++++
Summer Schedule: Sundays: Orthros 8 am; Divine Liturgy 9:30 am.
Weekdays: Orthros and Divine Liturgy 8 am
+++++++++++++++
Special Services
At the center of the life of the Church is the Holy Eucharist, which is the principal celebration of our faith and the means through which we participate in the very life of the Holy Trinity. Learn more»




==========
Register your children now for the Greek Afternoon School 2017 Fall semester. Call the Church Office at 718-291-2420 Monday through Friday, 9am to 5pm. Our Greek Afternoon School is tuition free for families that have paid their annual Stewardship contribution. Please visit the Greek Afternoon School webpage under the Ministries menu, above, for additional information.
==========